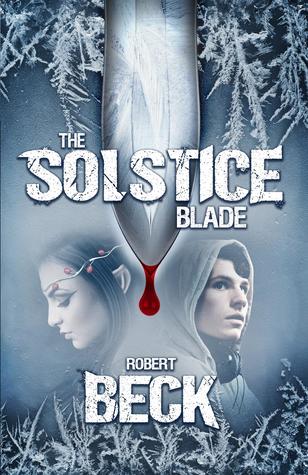 by Keith Brady
Bald Mage Rating 7/10
First I would like to thank Robert Beck for sending me a personalised copy of his book to review many thanks.
"You won't find any magic gear in there!" said Liam dismissively. "It's just an old junk shop"
Well firstly I must say what a pleasant change it was to read some fantasy that doesn't rely upon gratuitous violence and bad language to make it an enjoyable story and this was an enjoyable story. Though those elements do have their place it makes a refreshing chance and proves you don't need them, well not always.
The story follows three brothers; Liam, Travis and Evan on one snowy Christmas Eve evening in Cornwall.  Whilst on a shopping trip looking for presents for their family they happen to come across an old curiosity shop. From that moment on strange events start to happen and an unexpected visitor will change the course of the brothers evening, for better or worse you'll have to decide for yourselves.
This story gave me a warm cosy feeling inside (yes I know it was snowing) however I put that down to the wonderful scene set by the author. From the moment the boys found the old curiosity shop which reminded me of the shop in the film Gremlins with all it nick-nacks (I do love those kind of shops) I was sucked into the story and it didn't let go until the end.
The atmosphere created by Mr Beck in the story is what made it fun for me, with the snow storm, the descriptions used as the lads are looking at snowflakes, frost patterns on windows to the aurora and stars of the Galaxy above are all wonderfully described its quite absorbing when you read it. Not to mention the absorption of the two worlds.
One thing I want to say on the subject of the boy's situation which is more of a personal observation than a criticism is I feel they should have shown a little more trepidation to the situation they found themselves in. The only one that did was Travis when having to leave their house. However this certainly does not detract from the heart warming and upbeat story this is.
One of my favourite moments in the book was the recounting of the tale and origin of the wild hunt and King Herla this really set the scene and gave new meaning to the enormity of their task.
I do think the story is aimed at the YA market, as there's nothing to offend anyone within it that said weather your 12 or 112 you'll enjoy this story I did.
My congratulations go out to Robert on a nice piece of Fantasy story telling.
Thanks for reading.